Situated in Nepal's Rasuwa District, just 40 kilometers north of Kathmandu, is the charming Jhib Jhibe Farmhouse. This retreat is a true gem and is fully self-sufficient, boasting its own backup generator, solar showers, toilet block, organic food source, and biogas waste system. Located away from the hustle and bustle of the main tourist trails, the Farmhouse provides a peaceful and authentic village experience.
Jigme talks about the Farmhouse & Nepal
Family Tours
From Dec to Feb where busy with families. The Australian summer holidays are a popular time in Nepal and for good reason - the weather is perfect!
What can you do at the Farmhouse
Through the years, we have crafted several distinctive programs that enable our visitors to discover an aspect of Nepal that is not typically visible in the well-traveled trekking regions of Nepal. As one of the few providers that still offer tented treks from the Farmhouse into a remote wilderness area devoid of other trekkers, we provide a truly unique experience.
Our history in the region
Since the year 2000, we have had the privilege of welcoming over a thousand guests to the Farmhouse. During this time, we have taken great pride in initiating and supporting various community service projects. As a result, we have gained a high level of respect and credibility within the local community, which is especially advantageous when organizing group visits.
Even during festive periods, we are pleased to say that local educators and pupils are willing to meet with our groups and participate in various activities. This is a testament to the strong relationships we have built with the community over the years, and it highlights our commitment to responsible and sustainable tourism practices.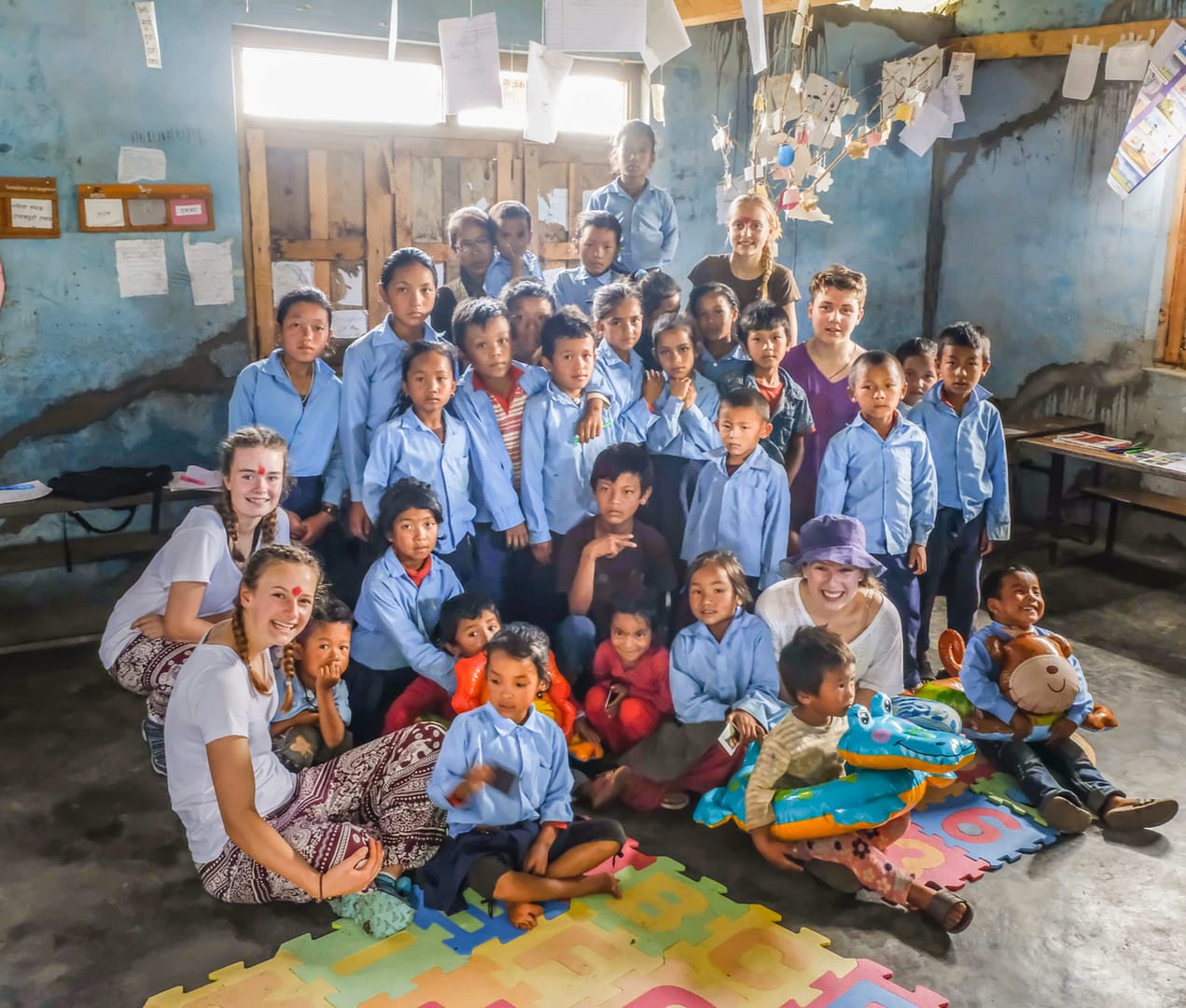 Our visit to the Farmhouse with World Horizons was truly remarkable. We were blown away by the warmth and hospitality of the local community. Our teenage children were especially charmed by the Nepalese school children, and we were all delighted by the openness and accessibility of the community, with paths winding between houses and porches. Gagan, our host, was an exceptional guide, always checking in with us at the end of each day and happy to adjust plans for the next day based on our preferences. Overall, our experience exceeded our expectations and left us with memories we will cherish forever.
Jessica travelled with her husband & two teenage childern