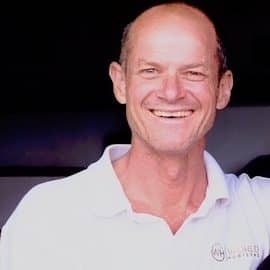 Matthew Swait
Founder/Director
Matthew has been in the outdoor guiding and travel industry since the early 1990s. As the Director of High'n Wild Adventures, he led the company's commercial trekking and climbing expeditions in the Indian Subcontinent and became fascinated with the intricacies of expedition management and logistics. That's when he founded World Horizons in 1998, and the rest is history! Matthew's love for South Asia runs deep – he's been exploring the region for decades and even studied South Asian politics at uni back in the 80s.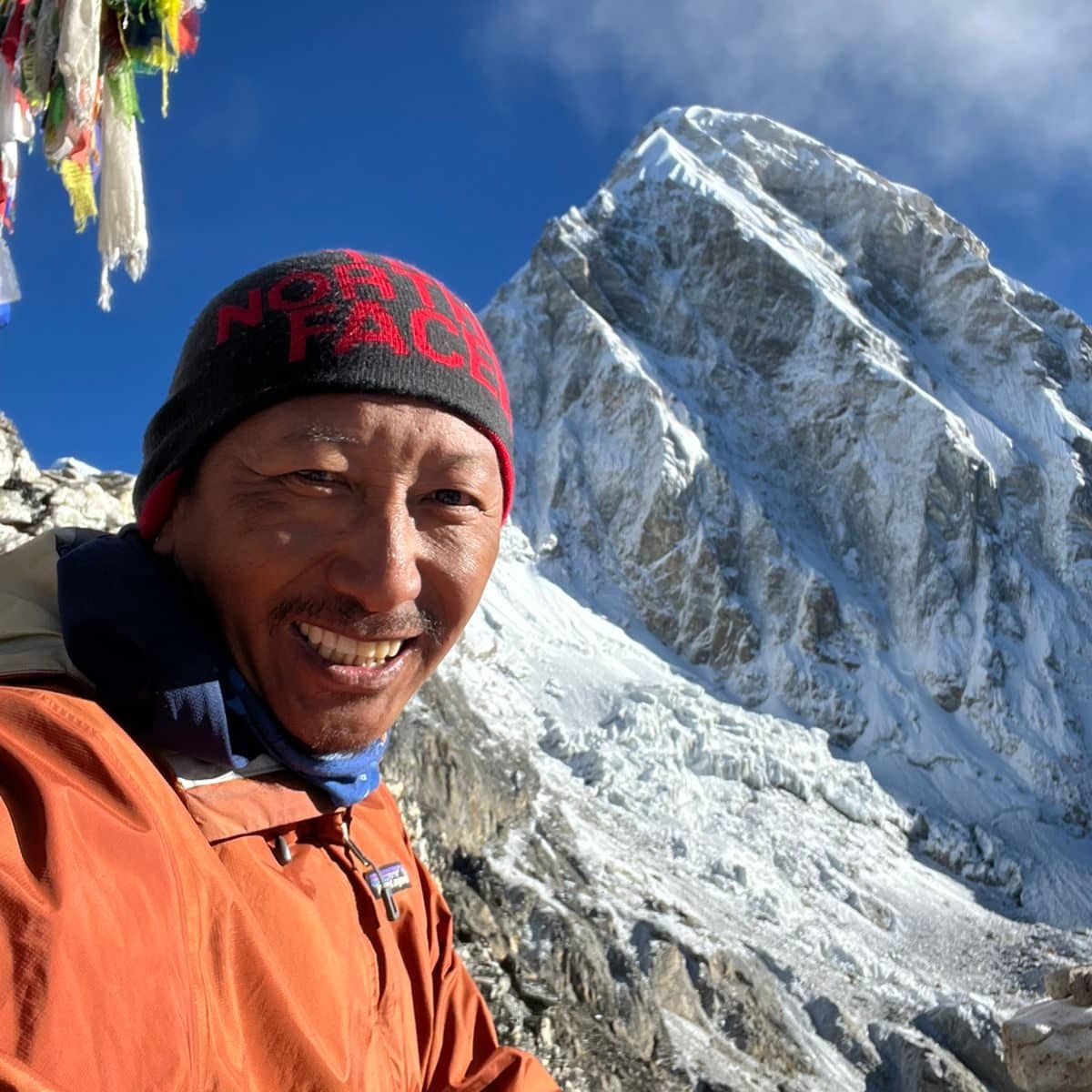 Jigme Tshering
Operational Logistics & Lead Guide
Jigme, 'the language master' is fluent in English and four other languages, thanks to his education in Darjeeling. Jigme has been working in Nepal since 1991, having received professional training at the Himalayan Mountaineering Institute in Darjeeling. With over 150 Himalayan expeditions under his belt, Jigme is a true adventurer! He's also a stickler for detail, which has earned him our complete trust. When you're with Jigme, you know you're in safe hands and he'll go above and beyond to ensure your welfare and security.
Balaram Neupane
Operations - Nepal
Meet Balaram, a trekking expert whose industry knowledge makes him highly sought after for his expert advice. In 1991, he played a major role in coordinating the successful rescue of James Scott, who was lost in the challenging Langtang region for a staggering 40 days. Balaram also played a significant part in organising relief efforts following the 2015 earthquake. With an extensive network of connections within government and the trekking industry, Balaram is a major asset to World Horizons.
Gagan Neupane
Admin & Farmhouse Manager - Nepal
Gagan, the trekking prodigy! He started tagging along with his dad on treks when he was just 9 years old, and now, 24 years later, he's running the Kathmandu office! Gagan has led numerous treks, manages the Farmhouse, and enjoys juggling his many roles in the company. But what really gets Gagan's heart racing is exploring new trails and hikes in his hometown of Rasuwa District, Nepal. With his friendly and cheerful personality, Gagan is the perfect travel companion. 
Farmhouse Team
Rasuwa District - Nepal
Depending on the group's size, our farmhouse staff can be up to 12 highly skilled individuals. We feel privileged to have cultivated an exceptional team of dedicated colleagues, whose tenure with us spans many years. Our admiration for them extends beyond their unwavering work ethic to encompass their vibrant and optimistic perspective on life.
Bal Krishna
Farmhouse Assitant Manager - Nepal
Bal Krishna, the man in charge of keeping things running smoothly at the Farmhouse! He lives there with his  wife Santi and their two kids. Krishna is the go-to guy for any and all of your needs, and he's always happy to lend a hand. When he's not busy taking care of the Farmhouse, he's out leading our incredible treks nearby. 
Lama may be 'semi-retired', but he's still a valuable member of our team. He still guides on our school programmes and even hosts our groups at his Monastery in Bhitang, where he's the head Lama. One of the biggest highlights of any trip to Nepal is experiencing a traditional Puja ceremony led by Lama in his hometown.
Ladakh Team
Leh - Ladakh/India
Our crew in Ladakh are an amazing bunch! We can't tell you how many times we've heard from our guests about how incredible their experience was with them. Not only do they make sure everyone is having a blast, but they take the safety and well-being of our guests as their top priority. We are truly fortunate to have them on our team and to be able to share their expertise with our guests.
SB Gurung
Operations - Ladakh/India
The man behind the magic of our trekking operations in Ladakh! He's been with World Horizons for years and is an absolute pro at making sure every trek runs smoothly. In fact, he's been a driving force in developing the trekking industry in Ladakh and his attention to detail is legendary. You can trust that with SB at the helm, your trek will be safe, enjoyable, and unforgettable. Plus, his exacting standards mean you can rest assured that everything will be taken care of down to the tiniest detail. 
Sonam Richen
Guide - Ladakh/India
Sonam, one of our superstar trekking guides! With his wealth of experience, he knows the ins and outs of our treks in Ladakh like the back of his hand, and he's always up for leading our groups through the stunning scenery. Hailing from the beautiful Nubra Valley to the East of Leh, Sonam takes immense pride in showing our guests his beloved homeland. Get ready to be swept away by his infectious enthusiasm and adventurous spirit!
Tashi Topgay
Logistics Manger - Bhutan
Meet Tashi, aka Uncle! He's the man in charge of our operations in Bhutan and has been working in the tourism industry for over 30 years – talk about a wealth of experience! Uncle Tashi is not just knowledgeable, he's also got a great sense of humor and loves cracking jokes with our guests. You can count on him to greet you with a warm smile when you arrive in Paro, and he'll be there to answer any questions you have.
Gem Tsering
Lead Guide - Bhutan
Gem is like a breath of fresh mountain air! He's one of the many well-educated, polite, and caring young people you'll meet in Bhutan, but with a twist: he's also an expert on Bhutanese history, culture, religion, flora, and fauna. And if that wasn't enough, he's also an amazing guitar player and singer!  He's definitely one of our guests' and staff's favorite companions.
"I am about to take my fifth trip with World Horizons and simply cannot choose the "best" journey taken so far! Every experience has been truly memorable and special in its own right. I love so many aspects of these trips: Love the immersion in local culture. Love the element of adventure. Love the seamless organisation, yet allowance for flexibility. Love the opportunity to donate directly to worthy causes. Love to see our students gain a first-hand appreciation of global issues. I have nothing but praise for World Horizons and the opportunities the company offers.
"Nepal was an amazing fifteen day adventure. The group was immediately immersed into a country that was rich in culture, colour and a real sense of community spirit. Life in Nepal for the Cranbrook travellers was busy, challenging and immensely energetic. It was a powerful and meaningful life-changing experience with rewarding outcomes for all. Thanks to World Horizons for their invaluable support, unsurpassed organisation and management of the whole educational trip.
"World Horizons did an impeccable job in organizing and managing the trip in what can clearly be at times a challenging environment for keeping things running smoothly. I know Cranbrook has a long association with World Horizons and from participating on this trip I can see why."
"This adventure far exceeded my expectations and I am already planning a return trip. The group had a marvelous time without exception and we have all come back wiser and grateful for the amazing country we live in. Our appreciation extends largely to World Horizons & Matthew Swait for his exceptional leadership and support. Matthew & the team of World Horizons are superbly organised for even the worst case scenario typical of the sub-continent. Matthew also has a great sense of humour and made everyone feel at ease both with his friendly nature and his confidence in all situations."