A parents letter to the Principal of Cranbrook School
---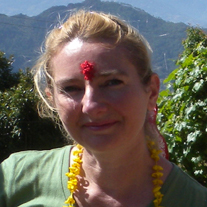 It has been a real delight to be part of Cranbrooks Year 6 trip to Nepal and to participate with my son Matthew in what was both a very meaningful journey and a fabulous adventure for us all. I thought the trip was very successful on a number of fronts and I wanted to take this opportunity to commend you on extending the program to the Junior School.
Firstly I would like to recognize the efforts of Christine Cellini and David Newling, your Cranbrook representatives on this trip, who were great leaders on our journey and contributed significantly in making it the success it was.
At all times they provided inspiration, stimulation and humour to the boys (and parents) and contributed to keeping us focused on the purpose and meaning of our journey. They were a delight to travel with and I think the boys were very privileged to have them as their confidants on this trip.
The Community aspect of the program with its very tangible and personal connections with the villages we visited was extremely impactful for the boys and parents alike. I think made more so by virtue of spending many days with the "Nepalese trek team" who came from the villages where our contributions were made and who made many friends amongst the whole group.
Matthew Swait and his extended team at World Horizons did an impeccable job in organizing and managing the trip in what can clearly be at times a challenging environment for keeping things running smoothly. I know Cranbrook has a long association with Matthew and his team and from participating on this trip I can see why.
It was also a rare (and wonderful) opportunity for many of us to have extended individual time with our sons away from the hustle and bustle of the family home. I think we all observed that the boys developed more independence on the trip and their perspective on the world clearly expanded significantly. The days were full of stimulating new experiences which were then often the topic of discussions towards the back end of the day huddled up in our tents together. I will always treasure those memories!
Again my congratulations to everyone involved in the Cranbrook Community and at World Horizons for making this trip occur and for taking us on such an enjoyable, memorable and special journey.
Yours sincerely,
Liz Lewin